Brought to you by dedicated community volunteers.
Loveland Christmas Ornament
The Winter Holiday Council was founded in 1989 when the city could no longer find room
in their budget to decorate the city for the holidays. Since then, our loyal group of
volunteers has raised money, purchased decorations and displays, and had them installed at
locations throughout the city.
Among the many locations with decorations we have the Namaqua Star, the ground
displays in Dwayne Webster Park and the light poles around Lake Loveland.
The majority of our funds come from the sale of our pewter ornaments, but on occasion
we have a generous heart who donates to our cause. If you feel that you would like to
donate please use the button provided on this page, or you may send a check to our PO
We sincerely thank you for taking the time to consider our organization, and hope that you
will enjoy both our ornaments as well as our decorations for many years to come.
~ Your Volunteers with the Winter Holiday Council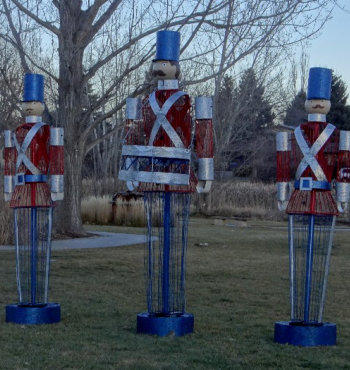 © Winter Holiday Council, Inc - August 2016